Kids Experience the Supply Chain Backup Personally
Old Man Winter will soon command temperatures to drop to the 30's. Time to zip up a warm coat.
But, hundreds of kids served by Operation School Bell won't be zipping-up. Their coats haven't arrived at our warehouse because
of the current supply chain logjam.
We order stock in February – April, receive it in June – August and give it out in September and October. That's business as usual. However, this year the pandemic's proven there is little 'business as usual' and hundreds of kids are made to wait.
So far Assistance League's given 4,000 school outfits – some complete and some incomplete. "It's been hard this year because some stock is trapped in shipping delays and cancellations way beyond our control." explained Barbara Slater, chairman. "More shipments of coats are coming but unpredictably. All kids will get their coat as promised even though some are being delivered individually from their other clothes." Members will deliver coats throughout November as they are available.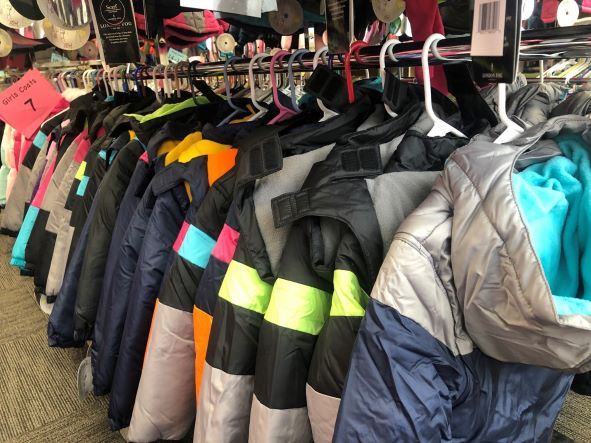 New outfits include packages of 6 socks,  
6 underwear, 2 shirts, jeans, hoodie, toothbrush
and toothpaste and a warm winter coat.
Watch Video